Crane Safety Training – A Major Focus After Man Dies from Electrocution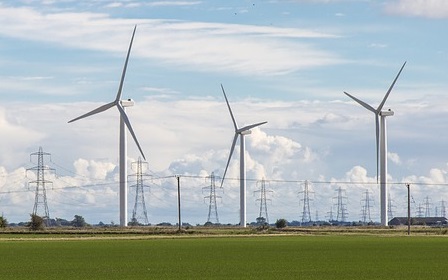 Crane operator safety is heightened after a fatal accident occurred when a crane operator of a marine-based construction firm died as a result of electrocution.
The operator came into contact with high-tension overhead power lines while working on the Deerfield Wind Farm project in the Green Mountain National Forest near Searsburg, Vermont.
The operator was traveling the crane beneath power lines when it's thought that either the boom touched the power lines, or came close enough for the power to arc to the boom tip.
When contact with the power source occurred, the crane's tires caught fire. The operator jumped from the cab with a fire extinguisher in hand. When a tire ruptured, the crane came in contact with the ground, conducting approximately 70,000 volts under the operator's feet, causing his death.
By law, VOSH (Virginia Occupational Safety and Health) had 6 months to conclude their investigation of the crane electrocution accident.
Originally VOSHA imposed citations for 5 health & safety violations, and a $12,000+ fine against Reed & Reed, Inc. of Woolwich, Maine - the marine-based construction firm the crane operator was working for. Since then, VOSHA eliminated 3 citations that they deemed "possibly duplicative", which reduced the fines to $8,000.
Don't risk dangerous and potentially fatal crane accidents - Make sure your crew receives on-going, certified crane safety training!
Find out more about utility crane safety