Crane Operators & Personnel Risk Death by Electrocution if They Lack the Proper Crane Training When Working Near Power Lines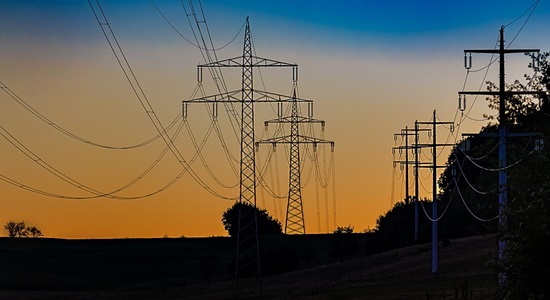 When working with cranes, more people are killed via electrocution than any other cause.
However, crane operators are usually safe when contact with power lines occur since the cab (Faraday cage) is made of a conductive material, which allows electricity to flow around it - keeping the operator safe.
Crane operators should remain in the cab until the lines are deenergized.
If operators must evacuate (due to an equipment fire, for example), they should jump from the crane (rather than climb down the electrically charged crane). Once on the ground, operators should shuffle their feet – keeping both feet on the ground at the same time to avoid electrocution, ventricular fibrillation and/or death.
Rigging operators, spotters and other workers are most likely to be electrocuted because of the electrical current flowing through the energized ground. These electrocution incidents usually occur when nearby workers run toward the energized ground and equipment in an effort to help.
The best way to maintain crane safety when working near power lines, is to stay away from them!
However, if power lines cannot be de-energized, there are detailed guidelines from OSHA and ASME, which dictate how situations should be handled based on voltage, clearance, wind speed, etc.
There are also precautionary guidelines for those working in a Minimum-Approach-Distance situation, where crane operators must remain a certain distance away from power lines depending on their voltage.
Make sure your personnel receives certified crane safety training on a regular basis to avoid serious, and potentially fatal accidents.