6 Things You Need to Know to Identify & Avoid Site Hazards When Performing a Lift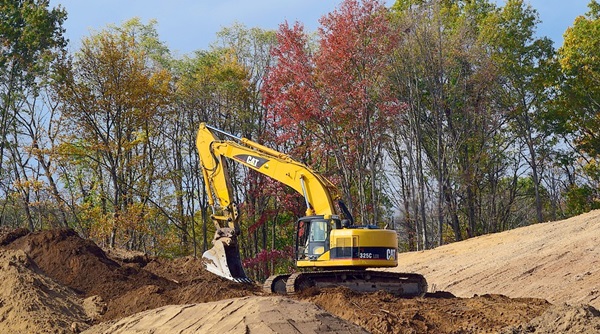 A critical part of crane inspection training is learning to identify potentially dangerous site hazards before performing a lift.
Surveying the site for potential ground hazards should be performed daily before beginning work, as ground conditions can change daily/nightly.
Aligning with crane safety best practices, operators should conduct a lift plan, which includes a thorough review of current ground conditions and surrounding environments, as well as load/weight calculations and other crane and site inspection procedures.
Below, we've outlined some of the most important procedures for identifying & avoiding site hazards:
Ensure stabilizers are on level, stable ground
Ensure the truck crane is on solid footing
Use an outrigger pad or cribbing for additional support
Identify potential hazards and obstructions on and around the site, such as power lines.
Ensure all personnel is clear of the crane's fall zone
Ensure all personnel maintains a safe distance between the load being moved and another object
Site surveyors and/or personnel with expert-level rigging training should be utilized if there is any question about potential site hazards.
When it comes to crane lift safety, inspections should always start at the ground level first.
Certified crane training for all personnel greatly reduces site hazard ramifications, such as equipment damage, OSHA citations & fines, injury, electrocution and even death.
Don't risk dangerous and potentially fatal crane accidents – Make sure your personnel receives on-going, certified crane safety training!